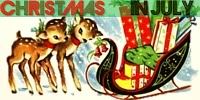 First, I got a note on the cards I had gotten my partner explaining each and every item she had sent me!
Next up was a cozy with an adorable pun on it! I'm obsessed with puns (if you couldn't tell from my blog title, which Twiggy had realized..) so this is super cute!
I had said that I loved sunglasses, so she sent me huge glasses!
These candies were definitely the best part! They were so yummy and I already finished them all :)
Ribbon and stickers for crafts!
Yarn because I had said that I love to knit!
A tricky worm and fortune puzzle just for fun!
This sure was a fun box! Thanks so much
Twiggy
for the Christmas gift! And thanks to the hosts for hosting such a fun swap!